2022 Achievements
Greetings from our Fishers Island Ferry team!
After weathering Covid-related disruptions over the past several seasons, we are pleased to share some exciting new accomplishments in 2022. During this period, our team was able to:
Welcome David McCall as our new Island Manager
Successfully secure permits and manage installation of our new Ferry Park
Used spoils from our dredging project to create a berm with plantings adjacent to the harbor entrance with support from the Fishers Island Conservancy
Begin the process of planning for our next ferry
Initiate the bond application process to finance two critical infrastructure projects:
– New pilings ("dolphins") for the New London terminal, and
– A new ferry ramp to replace the old south ramp at Fishers Island
Negotiate a new 5 year contract with our ferry workers' union
Upgrade the ferry district's computer servers
Install a new, more efficient ticketing system with more enhancements to be added in 2023
Add a new roof to the theater building
Paint the airport building
Renovate and update the Fishers Island Ferry manager's office
There is always more to be done and we are already hard at work planning future service improvements. We are grateful for the support of our board and all members of the Fishers Island Community. And we must always remember that none of this would be possible without our GREAT ferry crew.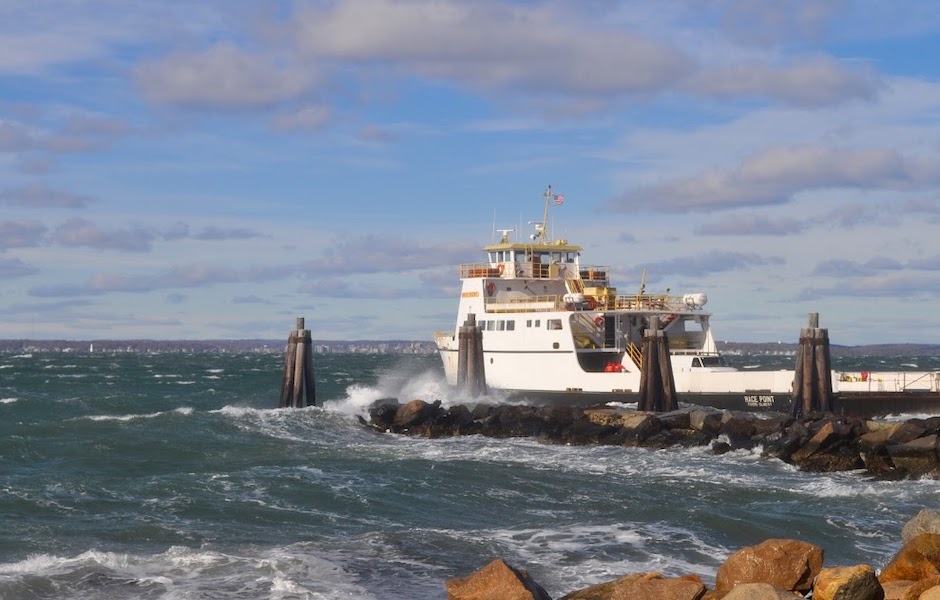 Photo by Jane Ahrens